This is the First-Ever Smartphone Made Completely in Africa
Rwanda's Mara Group has grand ambitions. The company hopes to help turn Rwanda into a regional tech hub, and it just got one step closer to completing that mission. This week, the company released two smartphones, earning Mara Group the title of the first smartphone manufacturer in Africa.
The phones, called Mara X and Mara Z, are the first "Made in Africa" models. Here are the details:
Mara X model: 16GB storage. Retail: 120,250 Rwandan francs ($130)
Mara Z model: 32GB storage. Retail: 175,750 Rwandan francs ($190)
Both run on Google's Android operating system. While the company admits they are a little more expensive than other options, like the popular Tecno brand phones made by a Chinese-owned company, they hope customers are willing to pay a bit more for quality and Made in Africa pride.
"The Mara Phone joins a growing list of high-quality products that are made in our country," the president said at the Mara Phones Factory which is situated on the outskirts of Kigali.
The Mara Group, a pan-African business headquartered in Dubai, says the factory will deliver "high quality smartphones at an affordable price."
Mara is producing two types of smartphone in Rwanda: The Mara X with 16GB storage space will retail for 120,250 francs ($130), while the more advanced Mara Z model with 32GB storage is on sale for around 175,750 francs ($190), the company said.
Previous 'made-in-Africa' phones included imported parts.
Both phones include features such as high-spec cameras and voice activation mode. The devices are immediately available via Mara's website and stores in Kigali.
'Another milestone'
Kagame described the factory as a "complex manufacturing operation requiring significant technical skill and expertise. It is another milestone on our journey to a high tech 'Made in Rwanda' industry."
Mara CEO Ashish Thakkar said the devices would address a widespread need and create opportunities.
"We realized a few years ago that to create positive social impact on our continent...we need to have high quality and affordable smartphones," said Thakkar. "This will enable financial inclusion."
The CEO added that many consumers in African countries had been forced to choose between phones that were "high quality but not affordable, or affordable but not high quality."
Thakkar also stressed his company's commitment to supporting development in Rwanda, noting that 90% of the 200 factory employees are Rwandans and 60% are women.
'Entirely home-made'
Mara is not the first company to claim to have produced the first African-made smartphone.
South African start-up Onyx Connect unveiled a low-cost device in 2017.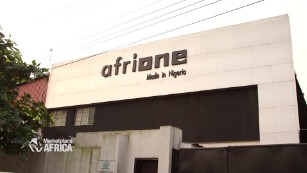 AfriOne is creating Nigeria's first smartphone 03:57
But where Onyx imported parts for its phones, Mara says the entirety of its product is produced and assembled in Rwanda.
"The entire manufacturing process, from the motherboard all the way to the packaging of the phone is done in our newly-opened factory," Eddy Sebera, Mara's country manager for Rwanda, told CNN.
The company is anticipating a high demand for its products. Sebera says the factory has the capacity to produce a "few million phones per year," which is expected to scale up as demand increases.
While the initial target market is domestic, the company is also hoping to cultivate export markets for its products.
Africa's largest smartphone maker is Transsion, a Chinese company dominating the continent with its Tecno brand. The Shenzhen-based company doesn't do business in China, despite being based there but it controls a huge part of the smartphone market in Africa, where it has more than 50% market share.
Building digital literacy
Rwanda's ICT Minister Paula Ingabire hopes the plant can play a role in creating jobs and developing skills.
"This plant will hire and train professionals for higher-skilled manufacturing jobs," she told CNN.
The number of employees is projected to rise from around 200 to more than 500 by its fifth year of operation. The minister also expects domestic production to increase smartphone penetration by "at least 10%," which will improve access to services and "drive financial inclusion in rural communities through mobile financial services."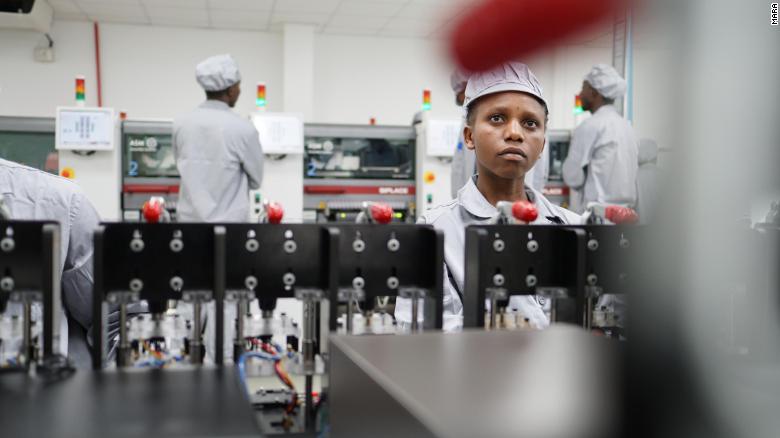 The factory currently employs around 200 people, of which 90% are Rwandan and 60% are women.
Ingabire adds that the Mara plant will complement the government's ambitious Digital Ambassadors Program, which aims to achieve 100% digital literacy among youths aged 16-30 and for 60% of the adult population by 2024.
What's Your Reaction?